It's never a good sign when an animal shows up in a horror movie. In 'Drag Me to Hell,' a kitten is part of a necessary sacrifice. Let's get into it.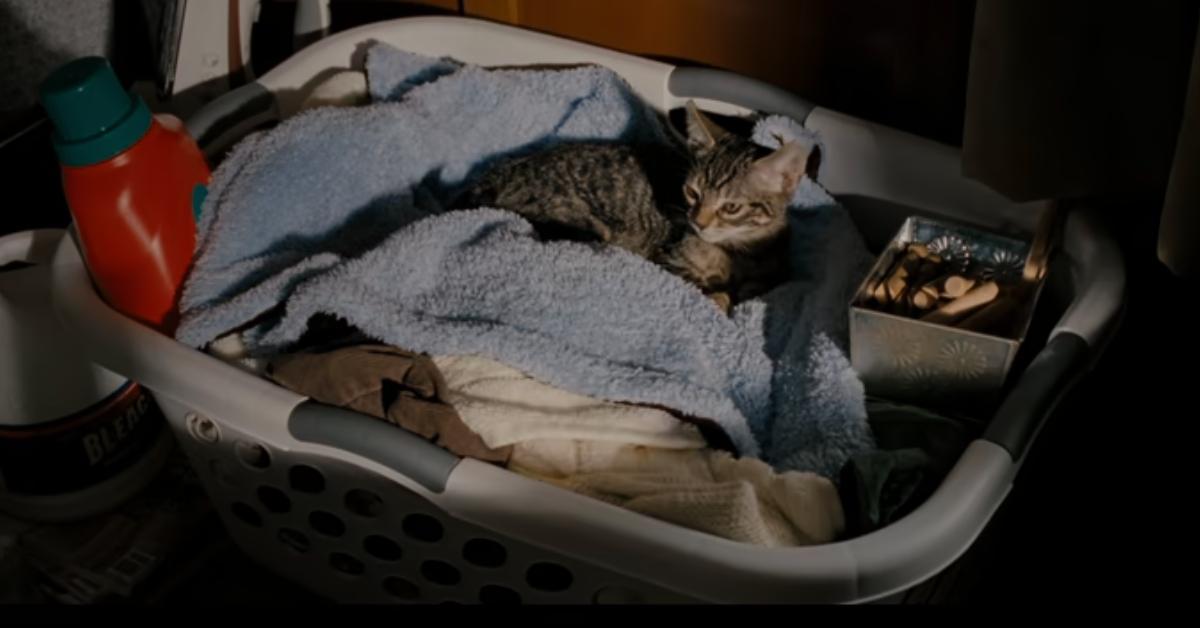 The Gist:
There is an adorable kitten featured prominently in Sam Raimi's Drag Me to Hell.
The film's protagonist is forced to sacrifice this cat in order to break a curse.
It doesn't work but the cat sort of comes back.
In reality, the kitten actors were treated very well.
Article continues below advertisement
One of the most useful websites for any sensitive film buff is Does the Dog Die?. Strangely enough, when referring to sensitivity I don't mean the blood that always accompanies horror movies. Like many fans of the genre, I can sit through all manner of wild kills without blinking an eye but if an animal appears on screen I immediately tense up. The last thing I want to see is the brutal death of an innocent animal. That website will tell you if animal deaths are on the agenda.
Some people think that means those who love horror movies have a misplaced sense of empathy. I think we just understand that at the end of the day, an animal is never doing anything bad. They run on instinct, so it's hard to feel as if one deserves its cruel fate. In Sam Raimi's 2009 supernatural horror film Drag Me to Hell, the protagonist owns a kitten whose life becomes a bargaining chip for its owner. Let's get into Drag Me to Hell and its wild ending. But first, what about the cat?
Article continues below advertisement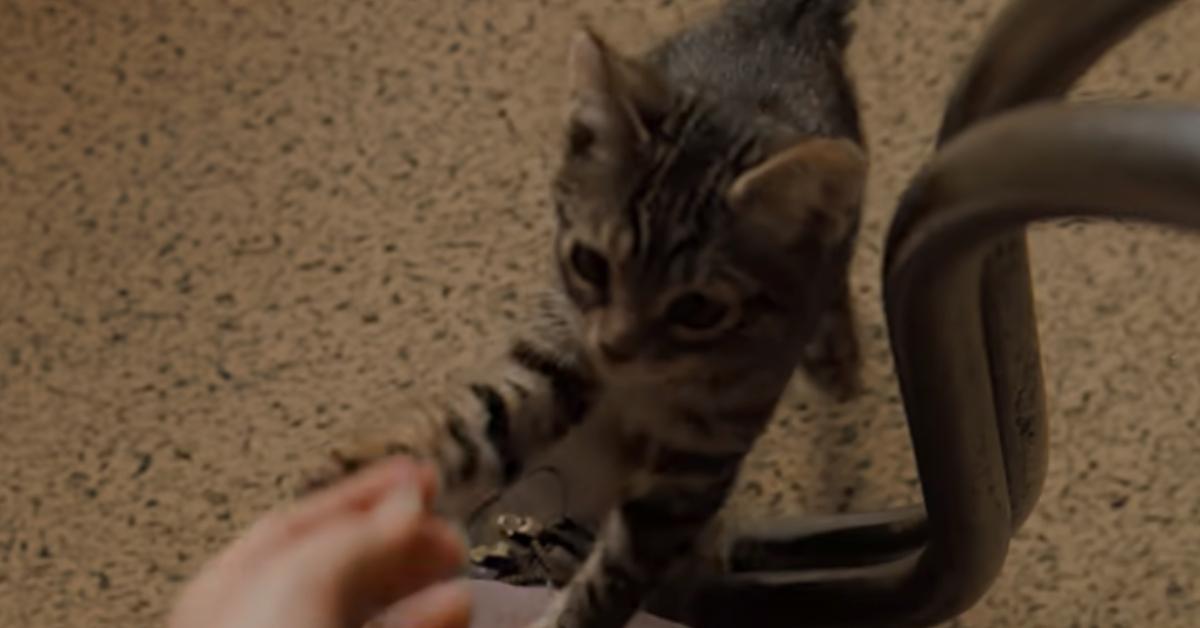 The 'Drag Me to Hell' ending explained, but first — does the cat die?
Writer-director Sam Raimi is best known for bringing the 1980 film The Evil Dead to life, which spawned two sequels, a reboot, and a sort-of sequel. He's also the guy that turned Tobey Maguire into Spider-Man, but we won't fault him for that. His film background is pretty eclectic but what he does best is horror movies, and in particular anything involving possession.
Article continues below advertisement
Drag Me to Hell centers around Christine Brown (Alison Lohman), a young bank teller working in Pasadena, Calif. She is desperate for a promotion but is up against a male co-worker who is clearly not as qualified. In an attempt to appease her difficult boss, Christine denies an elderly European Roma woman her request for a third extension on her mortgage. The woman has a breakdown in the bank, but Christine holds firm. She ends up cursing Christine, then passing away before the curse can be lifted.
In an effort to break the curse, Christine and her boyfriend Clay (Justin Long) visit a psychic who tells her a sacrifice is the only way out of this. It leads us to a horrific scene where Christine stabs her kitten to death, though thankfully we are saved from seeing the actual attack. What we do see is Christine burying its body. Is this it for the cat?
Article continues below advertisement
Don't worry, the cat in 'Drag Me to Hell' makes a messy comeback.
The sacrifice didn't work as Christine is besieged by terrifying visions, which force her to once again return to the psychic. For a mere $10,000 he will introduce Christine to San Dena, a woman who can channel the demon plaguing her into a goat which will then be sacrificed. That fails miserably as the demon, named Lamia, ends up in the body of a man helping with the seance. At some point Lamia, in the man's body, says he doesn't want her kitten and spits it out whole. Its injuries are gone.
Article continues below advertisement
The curse was tied to a button the old woman pulled off of Christine's jacket. After San Dena banished Lamia, then perished after, the psychic sealed the button in an envelope and told Christine the curse would be passed on once she gave the envelope to someone else. Ultimately she chose to dig up the old woman and shove the envelope in her mouth.
In the meantime, she and Clay had a trip planned where he was going to propose. When she arrived at Union Station to meet Clay, he handed her an envelope she left in his car. As bad luck would have it, Christine buried the wrong envelope and was "gifted" the curse by her own boyfriend. A portal to hell opened up on the train tracks, and Christine was pulled down while Clay looked on in horror.
Article continues below advertisement
OK, but let's get back to the cat!
According to Humane Hollywood, no animals were harmed in this picture. In fact, their handlers were professionals who worked hard behind-the-scenes to ensure production was cruelty-free. Per the site: "The trainer introduced the cast and crew to the kitten before filming began and instructed them on its proper handling. The set was enclosed and only necessary cast and crew were present."
When the kitten needed to jump off or on any surfaces, a trainer would use a toy and a bait stick to facilitate movement. There is one scene where the kitten hisses at Christine. In that moment, the trainer used a specific toy to elicit this action. "This was a game that the cat and trainer played often, so the cat was very accustomed to this action," per Humane Hollywood. As far as the cat getting buried goes, that was just some fake fur. The kitten was fine! Christine, not so much.
Source: https://www.distractify.com/p/drag-me-to-hell-ending-explained