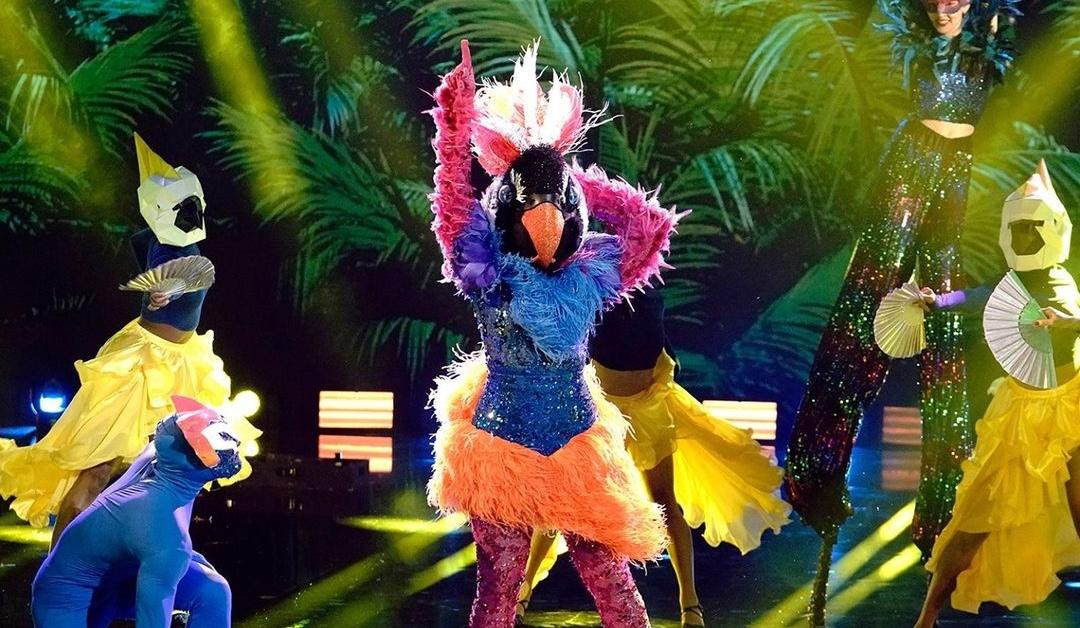 In a video clip provided by
The Masked Dancer
's Instagram, you might be able to catch a peek at the Exotic Bird's identity. Note the sparkly heels, Latin music, and colorful ensemble. Could this dancer be a professional dancer or musician? Anyone who can dance in heels has likely gained lots of practice on tour.
Or perhaps this is all a ruse to throw viewers off. After all, this is a competition show, and what better way to get a competitive edge than to learn to dance in unfamiliar shoes? The next clue worthy of considering is the background music: "Con Calma" by Daddy Yankee and Katy Perry ft. Snow. Perhaps a nod to the Exotic Bird's background? 
The dance moves might also give away who could be behind the Exotic Bird. In fact, in the given clips, it looks like the Exotic Bird is pretty light on their feet, which further suggests that they could already have a few dance moves on their resume, either from performing or acting. After all, you never know when you'll need to bust a move!
Source : https://www.distractify.com/p/who-is-exotic-bird-masked-dancer