Spoiler alert: This article contains spoilers for Ted Lasso Season 3, Episode 2.
We're all hoping that Season 3 of Ted Lasso is the season in which AFC Richmond will finally win it all. But it's going to take a lot to get there. However, if "a lot" just means the best footballer in the world, it could be possible. In Episode 2, "(I Don't Want to Go to) Chelsea," we all learn that a footballer named Zava wants to play in the Premier League.
Article continues below advertisement
He's described as a living legend, somewhat of a diva, and of course, the best striker (offensive player) to play the game of football. While Zava, portrayed hilariously by Maximilian Osinski in the Apple TV Plus series, seems too outlandish to be real, he actually is loosely based on a real person. But who is Zava based on?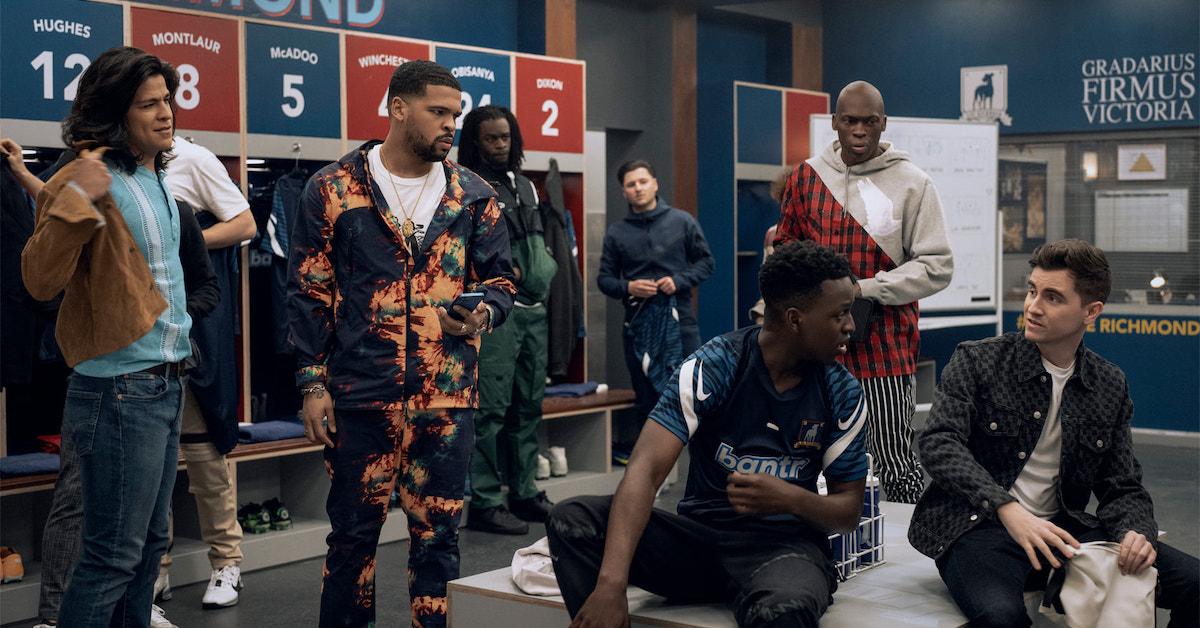 Article continues below advertisement
Zava is likely based on Swedish soccer player Zlatan Ibrahimović.
While the Ted Lasso writers haven't officially made any comparisons between Zava and Zlatan Ibrahimović, the similarities are uncanny. Not only does Maximilian look eerily like Zlatan, but Zava even plays soccer with Zlatan's trademark playing style. According to ESPN, Zlatan is "good in the air, quick, tall, strong and agile, he plays well with his back to goal and boasts some of the best finishing, vision, passing and ball control around."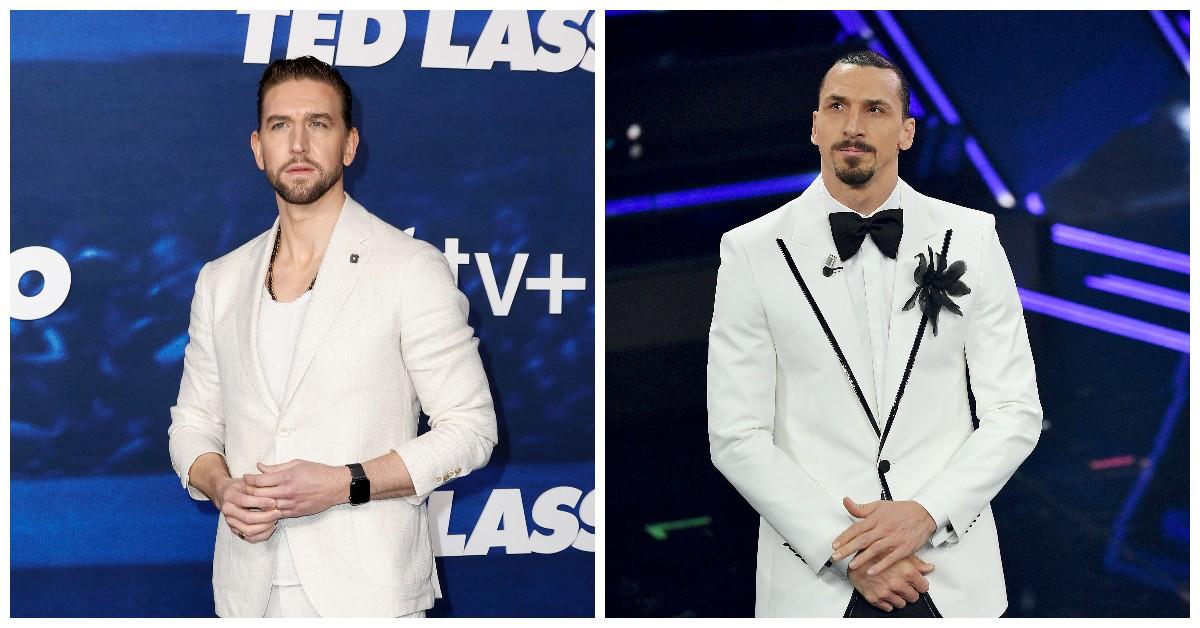 Article continues below advertisement
Zlatan, of course, describes his own style as such: "Swedish style? No. Yugoslavian style? Of course not. It has to be Zlatan-style." FIFA did a round-up of Zlatan's most memorable quotes because, like Zava, Zlatan occasionally speaks in the third person. Another amazing quote comes from when he was asked about what he bought his wife for her birthday. "Nothing," he said. "She already has Zlatan."
In Ted Lasso, we first learn about Zava when Higgins reveals that he's leaving Juventus FC, one of Italy's biggest soccer teams. Trent Crimm explains to Ted, "Zava is a world-class striker who's about to leave his club in Italy." While Zlatan has played in the Premier League as well, we doubt it's for the same reason as Zava, whose wife "binged The Office and wants to live in England."
Article continues below advertisement
Even still, one of the biggest hints that Zava is based on Zlatan is his description as a "diva." Higgins tells the team, "Zava has played for 14 teams in 15 years, leaving behind nothing but chaos and trophies."
Article continues below advertisement
Zlatan isn't too different. He's played for 10 different clubs, including Juventus, over the course of his 24-year career, in addition to the Swedish national team. He's won 34 trophies and scored almost 570 career goals. Zlatan has now returned to play with AC Milan, but will likely retire soon after he became the oldest goalscorer in Serie A history.
In Ted Lasso, Zava is one of those inexplicable characters — he's loved by all and feared by all. That all changes when Rebecca stops fearing him and confronts him instead. By challenging him instead of sucking up to him, she's able to win Zava over to AFC Richmond, much to Rupert's chagrin.
Article continues below advertisement
While Zava could help the team win, his "diva" status may upset the chemistry of the team. And if we're to learn anything from Zlatan's history, that's a definite possibility. His short stint at Barcelona ended in a feud between Zlatan and Barcelona's coach, Pep Guardiola.
Article continues below advertisement
Bleacher Report also describes Zlatan as a "prima donna." Sports broadcaster Ryan Bailey wrote, "The talented Swede thinks he is god's gift to the beautiful game—a fact proven by his assertion that the World Cup wouldn't be worth watching without him and that he doesn't need a Ballon d'Or trophy to know he is the greatest."
How will Zava's star power and ego affect the rest of the AFC Richmond players? We have no way of knowing, but we do know that regardless of what happens, it will be almost as fun to watch as the real Zlatan.
New episodes of Ted Lasso drop every Wednesday on Apple TV Plus.
Source: https://www.distractify.com/p/is-zava-based-on-a-real-person-ted-lasso