A new Netflix documentary dropped recently, detailing the abuse scandal in USA Gymnastics. The film entitled Athlete A follows a team of investigative journalists from The Indianapolis Star who broke the story of USA Gymnastics' team doctor, Larry Nassar, sexually assaulting young female gymnasts. Absent from the film are some of the more prominent names in USA Gymnastics, including popular YouTube star and former USA Olympic gymnast Shawn Johnson. 
Recently, Shawn Johnson opened up about her body issues and drug use.
The 28-year-old explained in a new YouTube video titled Body Image Issues: 110 Lbs. to Pregnant that, at the conclusion of the 2008 Olympics, she was feeling lost and without purpose. All the rigorous training and strict dieting she has been on all those years had distorted her reality for what her body should look like.
"When I went on Dancing with the Stars and I had my period for the first time, and I had to deal with going through puberty on national television, I hit a very low spot," Shawn said in the video. "I'd gained about 15 lbs. after the Olympics and I thought that that was the worst thing in the entire world — which it wasn't, it was healthy and normal."
She also shared that she turned to drugs and medications to help curb her weight. "I went through this dark kind of spiral of a few years on terrible medications and drugs that tried to 'spike my metabolism' and did nothing, I took diuretics, I did every fad diet. I remember I went through a three-week phase where I ate nothing but raw vegetables," she confessed.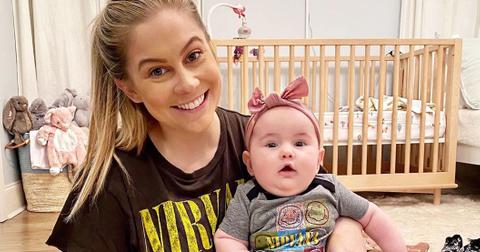 Now, Shawn is happily married and enjoys spending time with her daughter, Drew. "There was something that switched when I got pregnant, where it was no longer about me or my body or like the vanity or like the calories or what I looked like or what I weighed," she said in the video. "I could have cared less. It was about protecting my baby. And I was so excited by that."
Source : https://www.distractify.com/p/was-shawn-johnson-a-victim-of-larry-nassar