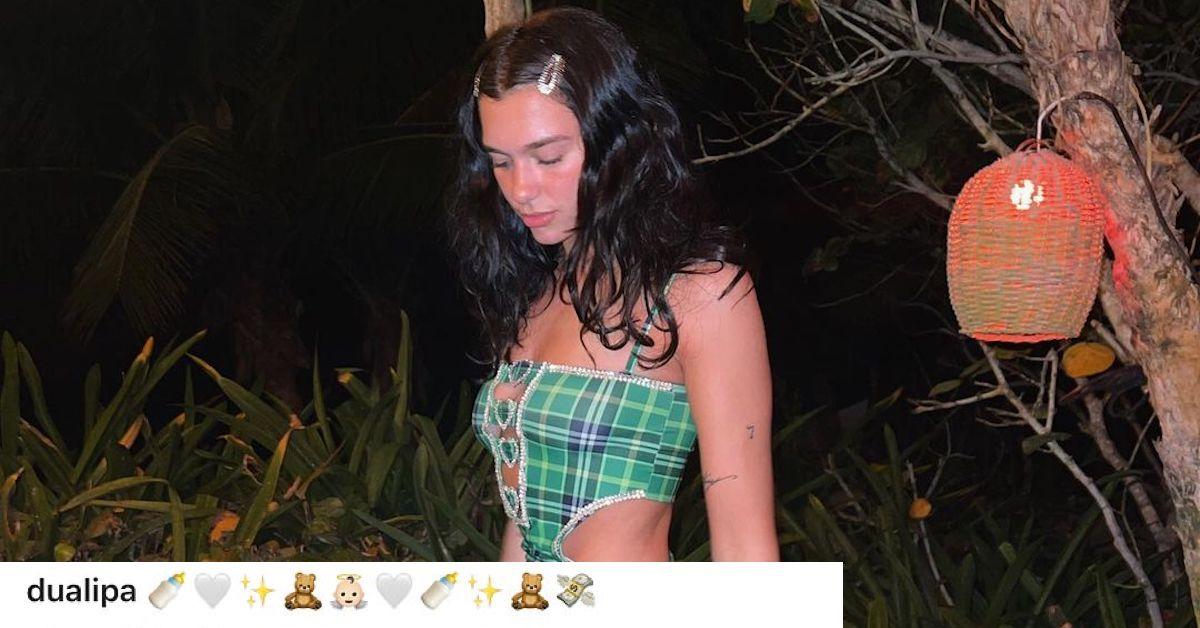 In case you didn't make the connection, Dua's boyfriend, Anwar, is Gigi Hadid's younger brother — and
Gigi and Zayn Malik announced the birth
of their first child, a daughter, in September 2020.
Shortly after the pregnancy was revealed, Dua briefly spoke about the happy news during an appearance on a New Zealand radio station, The Edge.
"Technically, you're going to be an auntie?"
"Yeah," the singer replied. "It's very exciting news. We're very, very excited."
So yeah. Although Dua Lipa is now a proud aunt, she is not currently expecting her own child. She was merely a victim of her own, unclear "food baby" Instagram caption, and some fans (understandably) got a bit carried away.
Source : https://www.distractify.com/p/dua-lipa-pregnant