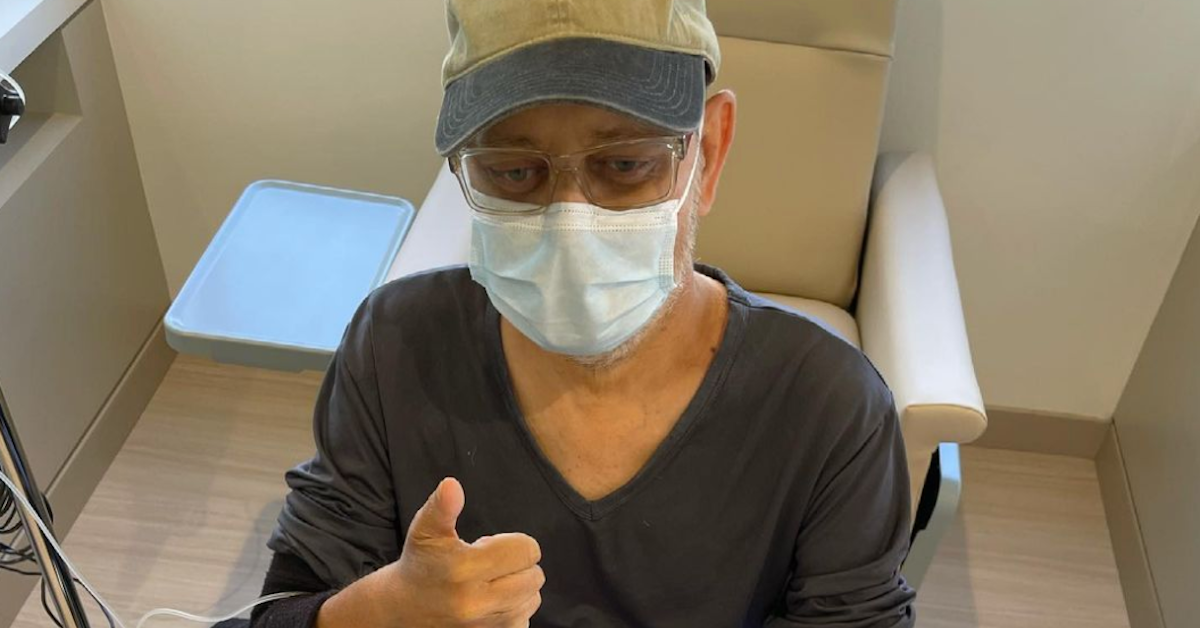 Fans of NBC's iconic Friends were thrilled to see their favorites back in action when HBO Max delivered "The One Where They Get Back Together" in May 2021.
While we were able to check in with most of our titular Friends during this reunion special, there were also some extremely memorable guest stars who surprised devoted fans 27 years after the show first hit the air.
Among the long list of secondary characters to attend the reunion – which include the Barber Shop quartet Ross sent to Rachel, Joey's "hand twin" Randall, and the bathrobe-clad Mr. Heckles – was everyone's favorite Central Perk employee, Gunther, played by James Michael Tyler.
While James Michael Tyler made a brief appearance on the special, he was one of the only guests who joined over Zoom rather than in person.
James Michael Tyler shared his prostate cancer diagnosis in 2021.
On Monday, June 21, James Michael Tyler, perhaps best recognizable to Friends fans as Central Perk's sarcastic Gunther, revealed on the Today show that he has been battling prostate cancer since September 2018.
The actor – who has also appeared on series like Modern Music, Episodes, and Scrubs – shared that the cancer was initially detected during an annual checkup. However, as he said to Today's Craig Melvin, the illness was not caught before it had spread to other parts of his body.
"I was 56 years old at the time," he explained, "and they screen for PSA, which is prostate-specific antigen. That came back at an extraordinarily high number … So I knew immediately when I went online and I saw the results of my blood test and blood work that there was obviously something quite wrong there. Nearly immediately, my doctor called me and said, 'Hey, I need you to come in tomorrow because I suspect that you may have quite a serious problem with your prostate.'"
Article continues below advertisement
It was at that point that James was "diagnosed with advanced prostate cancer, which had spread to my bones," he said. "I've been dealing with that diagnosis for almost the past three years," he continued, sharing that the cancer is currently at stage 4. "Late stage cancer," James said. "So eventually, you know, it's gonna probably get me."
Article continues below advertisement
James says his cancer mutated during the pandemic.
For a while after his initial diagnosis, James says he was able to "go about life regularly." "All I had to do was take a pill in the morning and the night, and boom, life was pretty much normal," James recalled on Today. "I was feeling fine, honestly. I had no symptoms, I didn't feel any symptoms. And it was very easy to regulate."
But things took an unfortunate turn around the pandemic. After he missed going in for a test — "which was not a good thing," as James says in retrospect — the cancer progressed, spreading to his bones and spine and leaving the actor paraplegic.
These days, James is fighting "aggressively." But, he says, an earlier diagnosis could have led to a better and more optimistic prognosis.
Article continues below advertisement
Source : https://www.distractify.com/p/friends-gunther-james-michael-tyler