About
Captain Marvel is a Marvel Comics superhero (not to be confused with DC Comics' Captain Marvel/Shazam). The character name has been given to numerous characters since its inception in 1967, including Mar-Vell and Carol Danvers. A film adaptation of the Carol Danvers incarnation of the character starring Brie Larson as Captain Marvel and Samuel L Jackson as Nick Fury will be released in 2019.
History
Mar-Vell
Captain Marvel made his debut in Marvel Super-Heroes #12 in December 1967 (shown below, left). The following year, the character was given its own series in May 1968 (shown below, right). In the character's first incarnation, Mar-Vell, he was an extra terrestrial from a race of beings known as the Kree. On Earth, Mar-Vell acted as a spy and had superhuman powers, including flight and superhuman strength.
Carol Danvers
Carold Danvers, who would later become the modern Captain Marvel, first appeared in Marvel Super-Heroes #13 in March 1968. The character, originally a colleague of Mar-Vell, the first Captain Marvel, received her powers when her DNA fused with Mar-Vell's in an explosion.
In January 1977, Danvers received her own title: Ms. Marvel, written by George Conway. In 2012, Ms. Marvel assumed the role of captain Marvel.
Film Adaptation
in October 2014, Marvel announced that a Captain Marvel film featuring Carol Danvers would be the studio's first female-led superhero film. Three years later, it was announced that Brie Larson would be playing the character in the film.
On September 18th, 2018, the first trailer for the film was released. Within 24 hours, the trailer received more than 20 million views on YouTube.
Fandom
On October 27th, 2014, the official Captain Marvel Twitter account launched. Within four years, the account amassed more than 500,000 followers.
On October 26th, 2016, the official Captain Marvel Facebook account launched. Within two years, the account has received more than 300,000 likes and follows.
Cosplay and Fanart
Retro Website
On February 8th, 2019, a promotional website for the film was launched, which featured a design reminiscent of GeoCities pages from the 1990s, complete with low-resolution sprites and animated GIFs (shown below).
That day, Twitter user Sam Maggs posted a screenshot of the site along with the message "The official #CaptainMarvel website is what my '90s Geocities dreams are made of" (shown below). Meanwhile, Redditor Nubboi submitted the site to /r/marvelstudios, where it gained more than 1,000 points (98% upvoted) and 170 comments within four days.
Captain Marvel Punch
Captain Marvel Punch is refers to a series of jokes, object labeled image macros based on a memorable moment from the 2019 Marvel superhero film Captain Marvel in which the titular character (portrayed by Brie Larson) strikes and elderly woman in the face.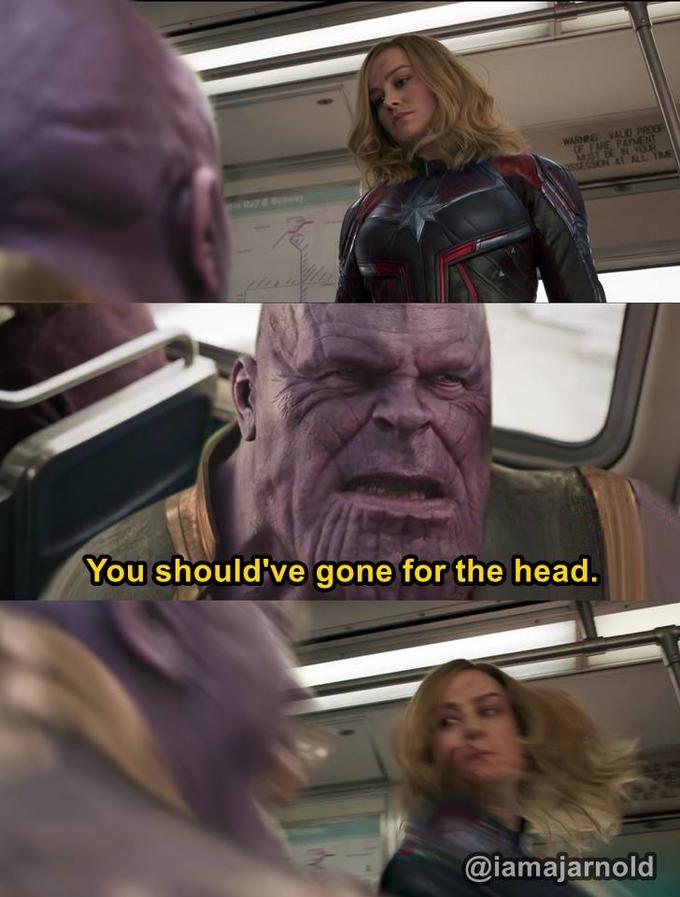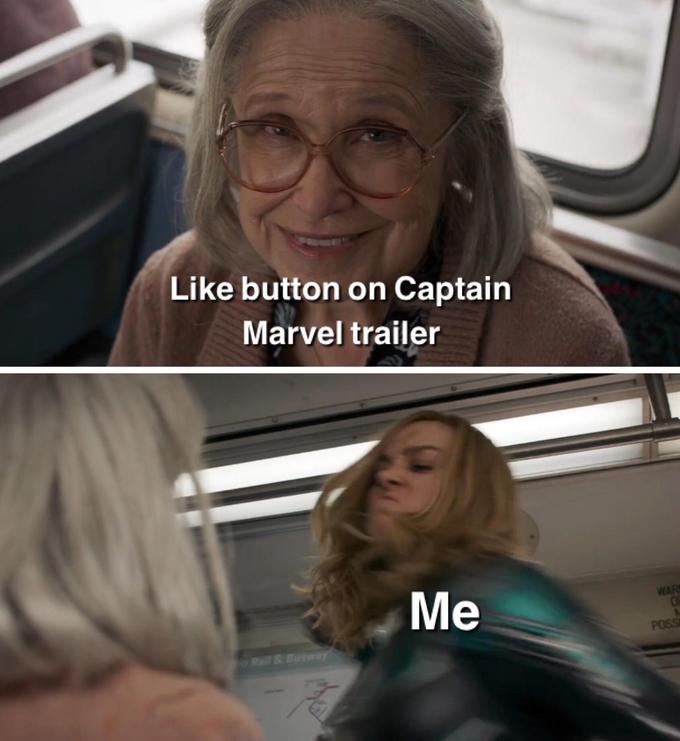 Skrulls
Skrulls are a fictional villainous extraterrestrials featured in Marvel Comics and the Marvel Cinematic Universe. First appearing in the Fantastic Four comics, Skrulls begat a series of photoshop based on a photograph of them previewing the 2019 film Captain Marvel.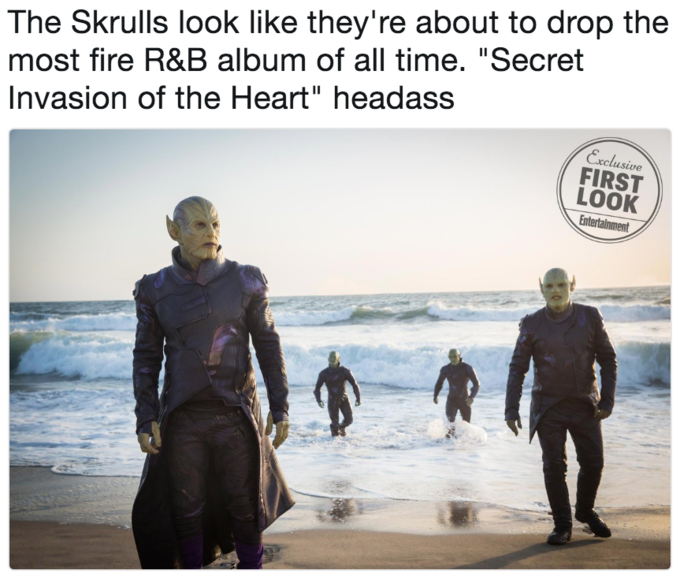 External References
Source : https://knowyourmeme.com/memes/subcultures/captain-marvel